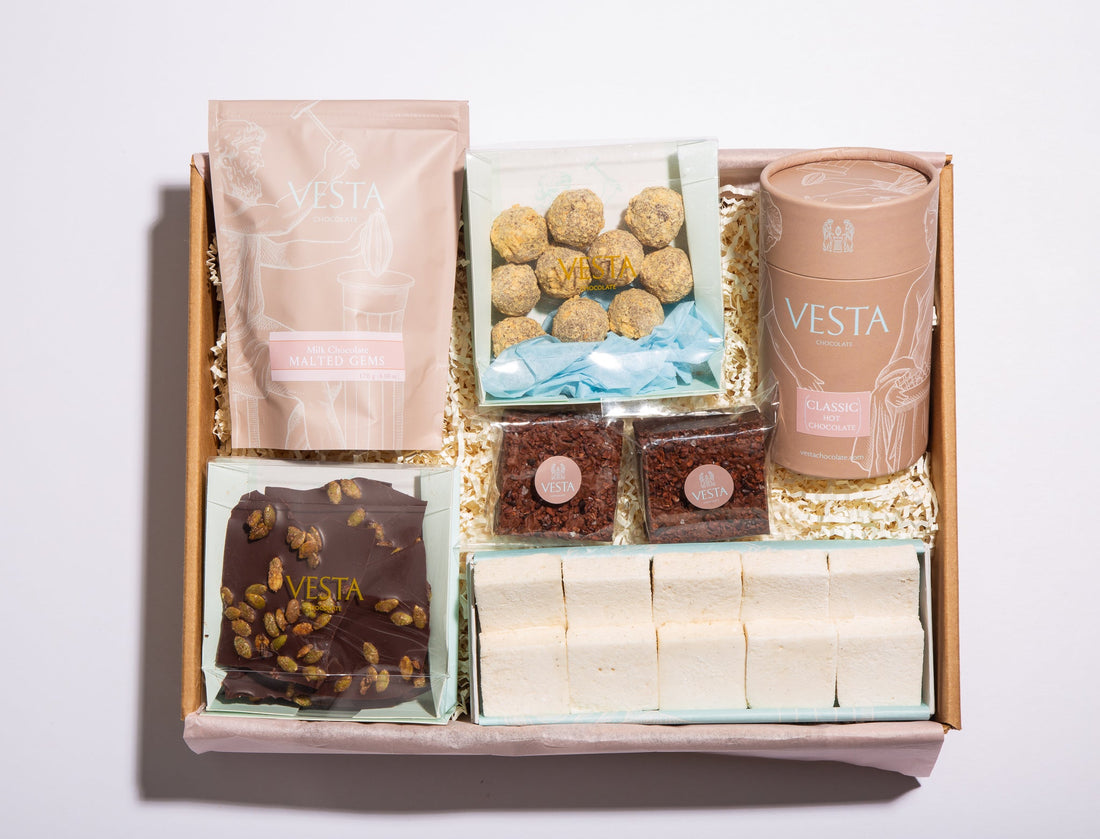 A bundle to share with loved ones, friends, and family.
The set includes:

Large Classic Hot Chocolate mix voted "America's Top 10 by USA TODAY"
Housemade Vanilla Marshmallows
Chef's Choice Seasonal Truffles
Chef's Choice Seasonal Chocolate Barks
Milk Chocolate covered Malted Gems
Vesta Signature 4-pack Dark Chocolate Cacao Nibs Brownies
NUTRITION FACTS
Servings: 1, Serving Size: 45g, Amount Per Serving:
Calories 210, Total Fat 17g (22%DV), Sat. Fat 10g (50%DV), Trans Fat 0g, Cholesterol 0mg (0%DV), Sodium 0mg (0%DV), Carb. 17g (6%DV), Sugar 12g (24%DV), Fiber 4g (14%DV), Protein 2g, Vit. D (0%DV), Calcium (2%DV), Iron (10%DV), Potassium. (0%DV).
*Percent Daily Values (DV) are based on a 2,000 calorie diet.