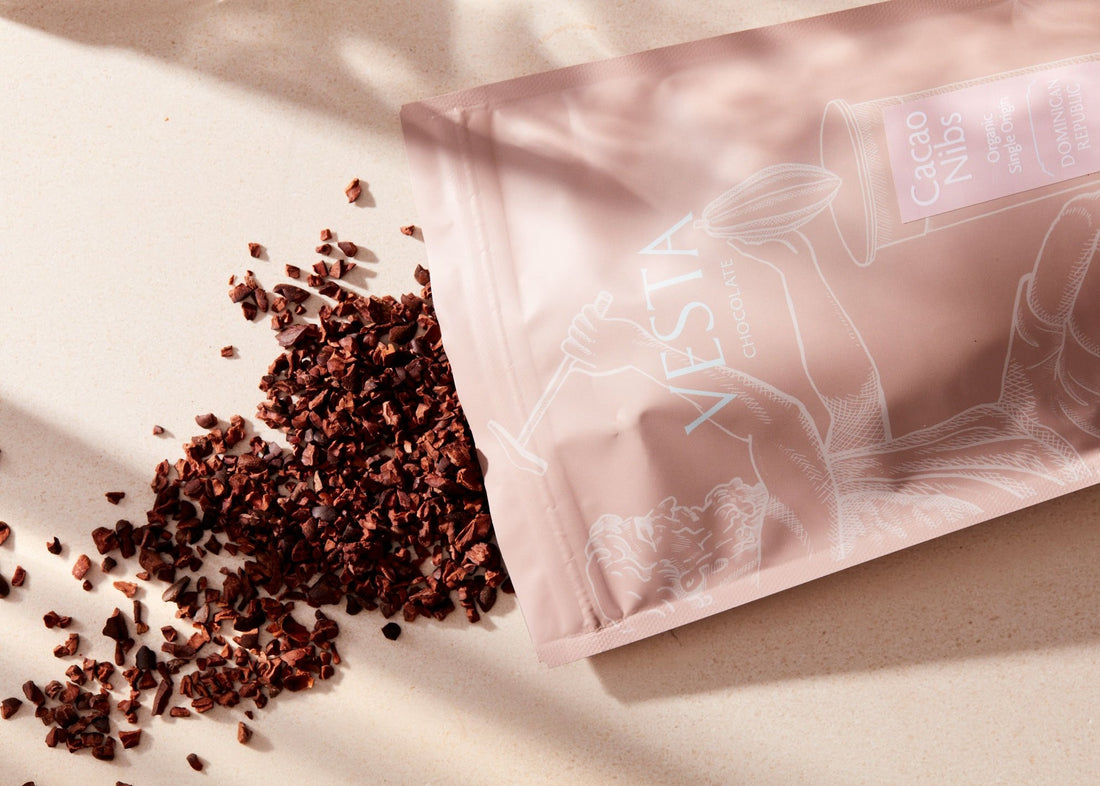 Single Origin Organic Cacao beans are carefully hand-selected, then lightly roasted in small batch to achieve optimal roast. We mean optimal roast for what we think is the perfect balance between notes, to bring out the best of each origin. 
Fun fact: This super food is known to have 40 times the amount of Anti-Oxidants than blueberries, and it contains four scientifically proven feel-good chemicals, Serotonin, Tryptophan, Tyrosine, and Phenylethylamine. These are associated with creating cozy feelings of wellbeing and happiness. And it's cheaper than therapy, we say!
OKO Caribe Dominican cacao nibs made with Organic Cacao
NUTRITION FACTS
Servings: 1, Serving Size: 45g, Amount Per Serving:
Calories 210, Total Fat 17g (22%DV), Sat. Fat 10g (50%DV), Trans Fat 0g, Cholesterol 0mg (0%DV), Sodium 0mg (0%DV), Carb. 17g (6%DV), Sugar 12g (24%DV), Fiber 4g (14%DV), Protein 2g, Vit. D (0%DV), Calcium (2%DV), Iron (10%DV), Potassium. (0%DV).
*Percent Daily Values (DV) are based on a 2,000 calorie diet.