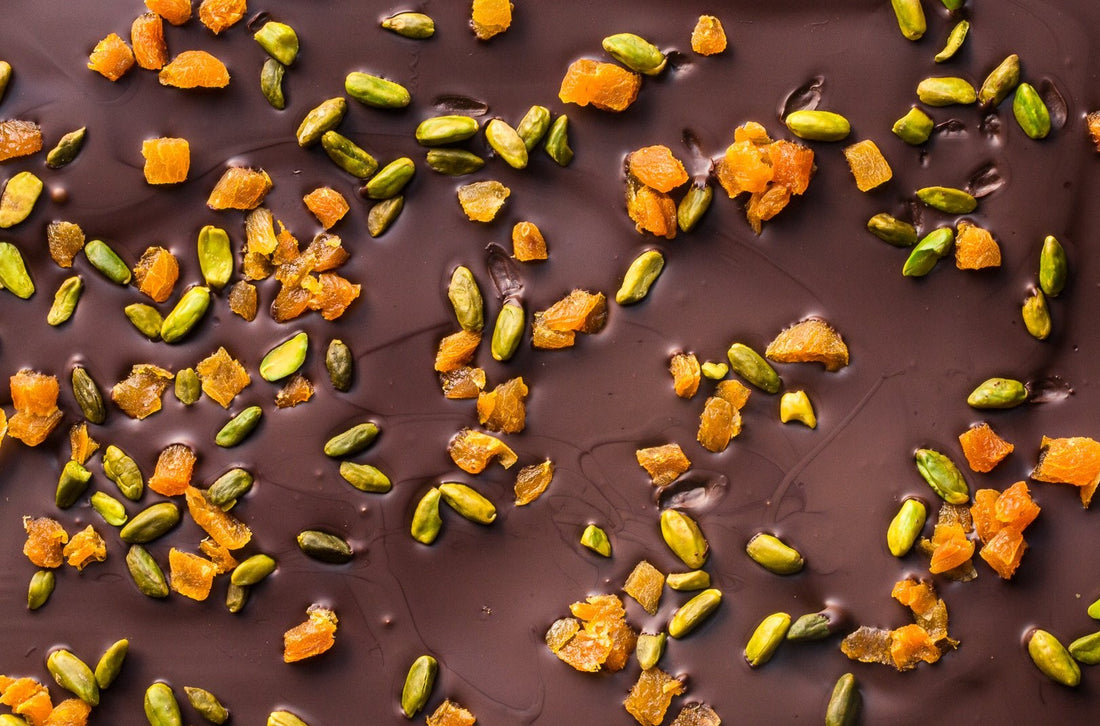 Imagine juicy apricot and royal pistachio together... Like Turkish Delight! Made with house-made 66% dark, all barks are 100% VEGAN, 100% Delicious :)
Vesta's 66% Dark Dominican Chocolate, Dried Apricots, Sicilian Pistachio.
NUTRITION FACTS
Servings: 1, Serving Size: 45g, Amount Per Serving:
Calories 210, Total Fat 17g (22%DV), Sat. Fat 10g (50%DV), Trans Fat 0g, Cholesterol 0mg (0%DV), Sodium 0mg (0%DV), Carb. 17g (6%DV), Sugar 12g (24%DV), Fiber 4g (14%DV), Protein 2g, Vit. D (0%DV), Calcium (2%DV), Iron (10%DV), Potassium. (0%DV).
*Percent Daily Values (DV) are based on a 2,000 calorie diet.