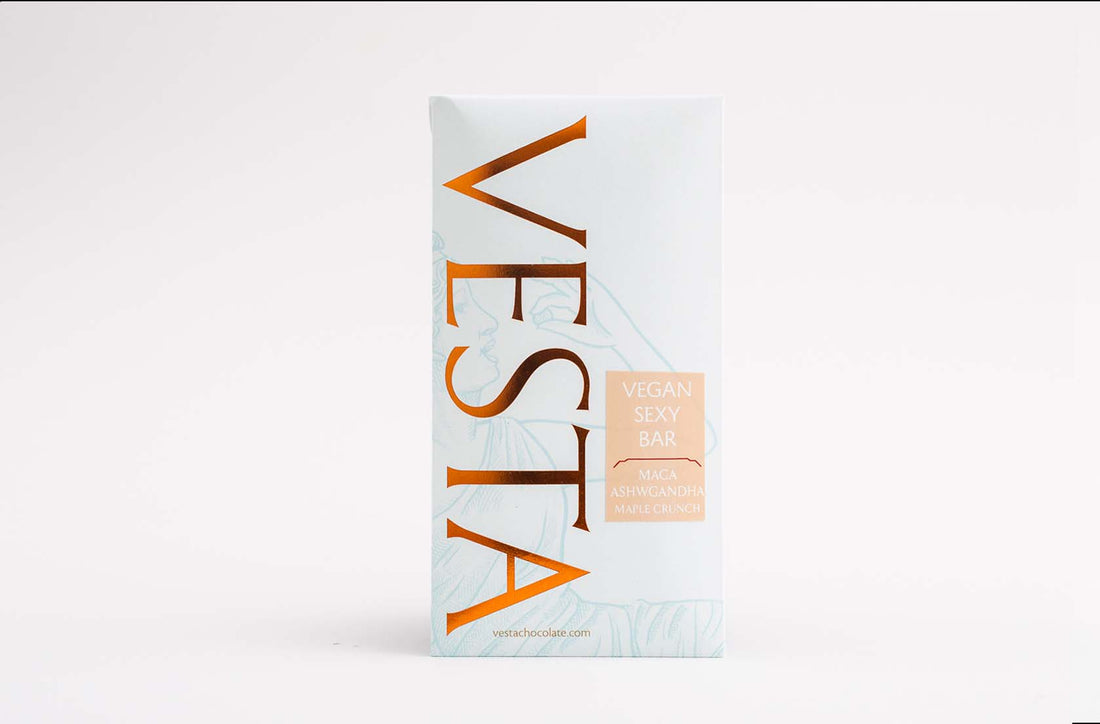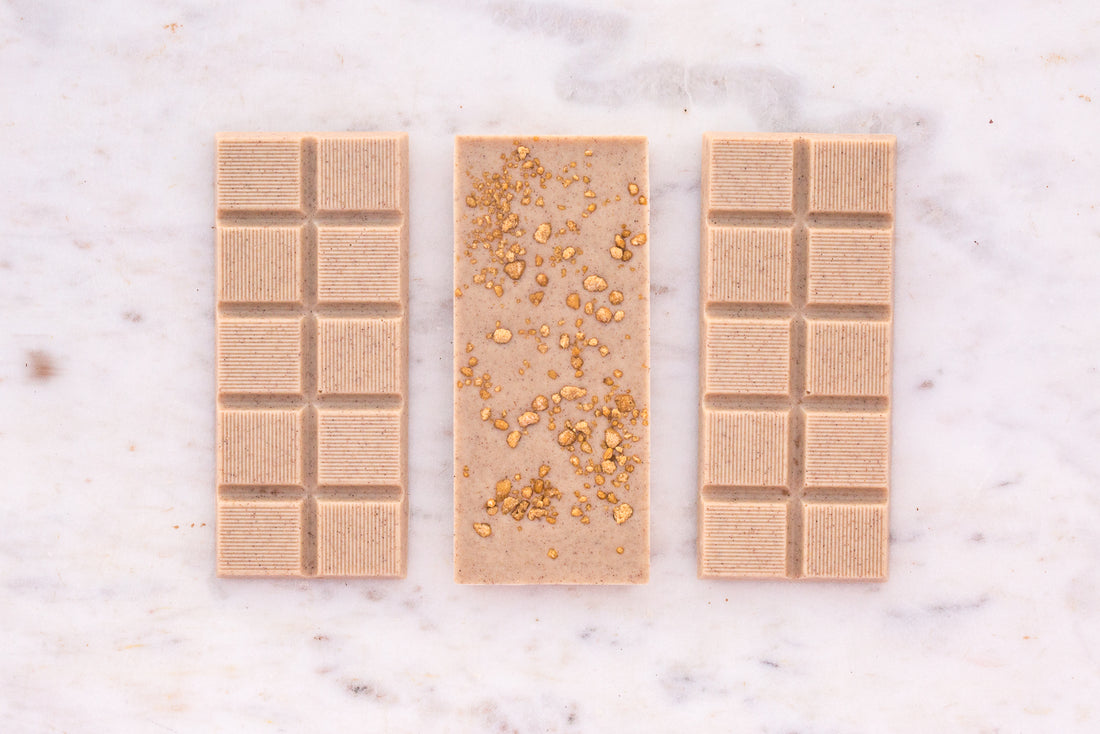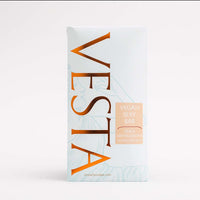 VEGAN SEXY BAR
This Maca Ashwagandha bar is Oat & Coconut based, and laced with adaptogens Maca and Ashwagandha. Ashwagandha will let you feel relaxed, and Maca will put you in mood for love. The delicately interlaced maple crunch topping bursts into a little sweetness that is not too sweet, and just right. By popular demand, this Limited Edition Valentine's bar made it to the permanent collection of Vegan Bars. 
It sounds like a mouthful, but really, really delicious! 
NUTRITION FACTS

Serving Size: 45g, Amount per serving:

Calories 250, Total Fat 17g, Sat. Fat 10g, Trans Fat 0g, Cholest. 0mg, Sodium 0mg, Total Carb 22g, Fiber 1g, Sugar 15g, Protein 2g, Vitamin A and C 0% DV, Calcium 0% DV, Iron 2% DV, Potassium 0% DV.

*Percent Daily Values are based on a 2000 calories diet.
Organic Cacao Butter, Sugar, Oats, Ashwagandha, Maca, Cinnamon