4-pack Simply The Vesta Signature Cacao Brownie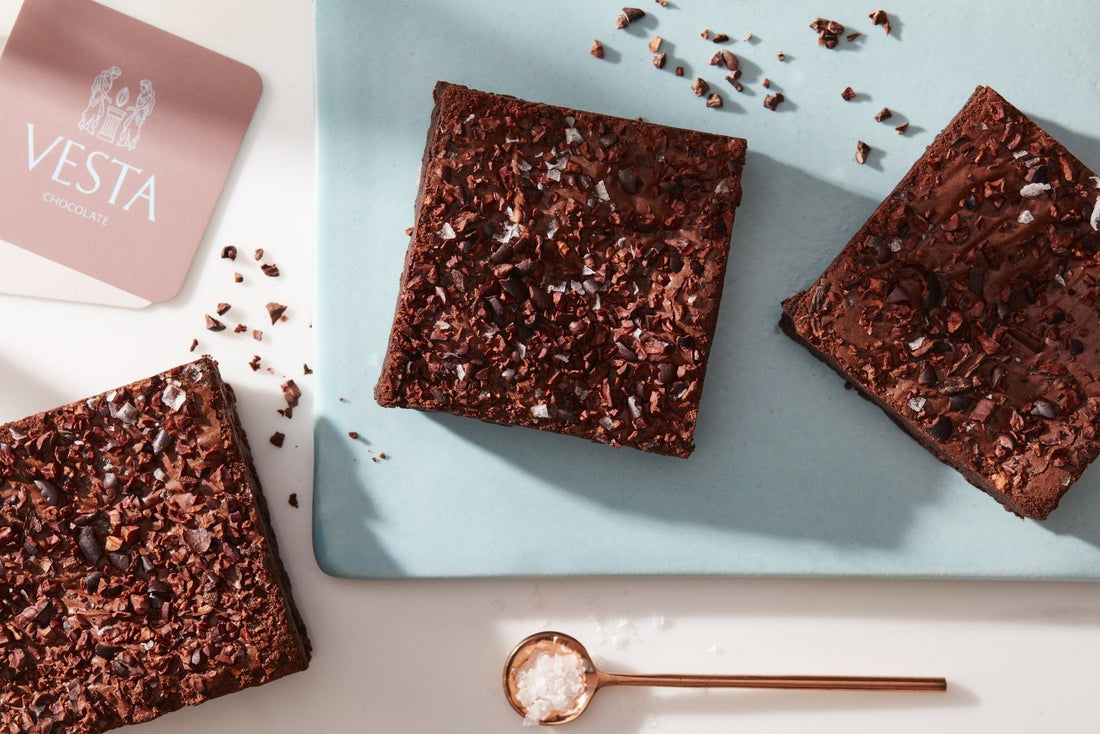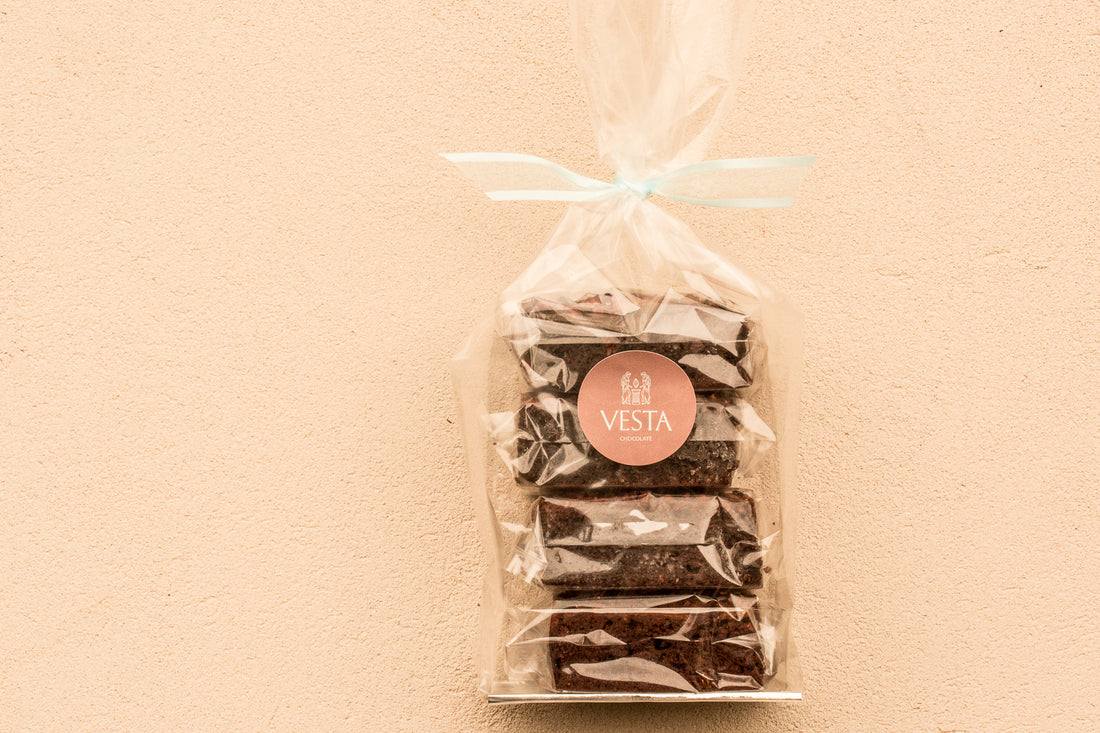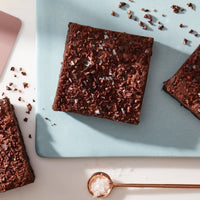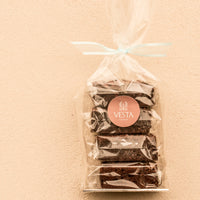 4-pack Simply The Vesta Signature Cacao Brownie
These Signature Cacao Sea Salt Brownies are made with Vesta's small batch bean-to-bar chocolate, and topped lusciously with fresh roasted cacao nibs and sea salt. Its decadent dark chocolate with crunchy nibs is a taste you can't forget. Make it extra special with a scoop of your favorite Vanilla bean gelato. Heavenly. 
Contains dairy and gluten. 
Vesta's 66% Dark Dominican Chocolate, Cocoa Powder, AP flour, Butter, Sugar (Brown and White), Kosher salt, Egg, Vanilla, Espresso Powder.
NUTRITION FACTS
Servings: 1, Serving Size: 45g, Amount Per Serving:
Calories 210, Total Fat 17g (22%DV), Sat. Fat 10g (50%DV), Trans Fat 0g, Cholesterol 0mg (0%DV), Sodium 0mg (0%DV), Carb. 17g (6%DV), Sugar 12g (24%DV), Fiber 4g (14%DV), Protein 2g, Vit. D (0%DV), Calcium (2%DV), Iron (10%DV), Potassium. (0%DV).
*Percent Daily Values (DV) are based on a 2,000 calorie diet.