[LOCAL PICK-UP] Thanksgiving Pumpkin Spiced Basque Cheesecake with Cranberry Compote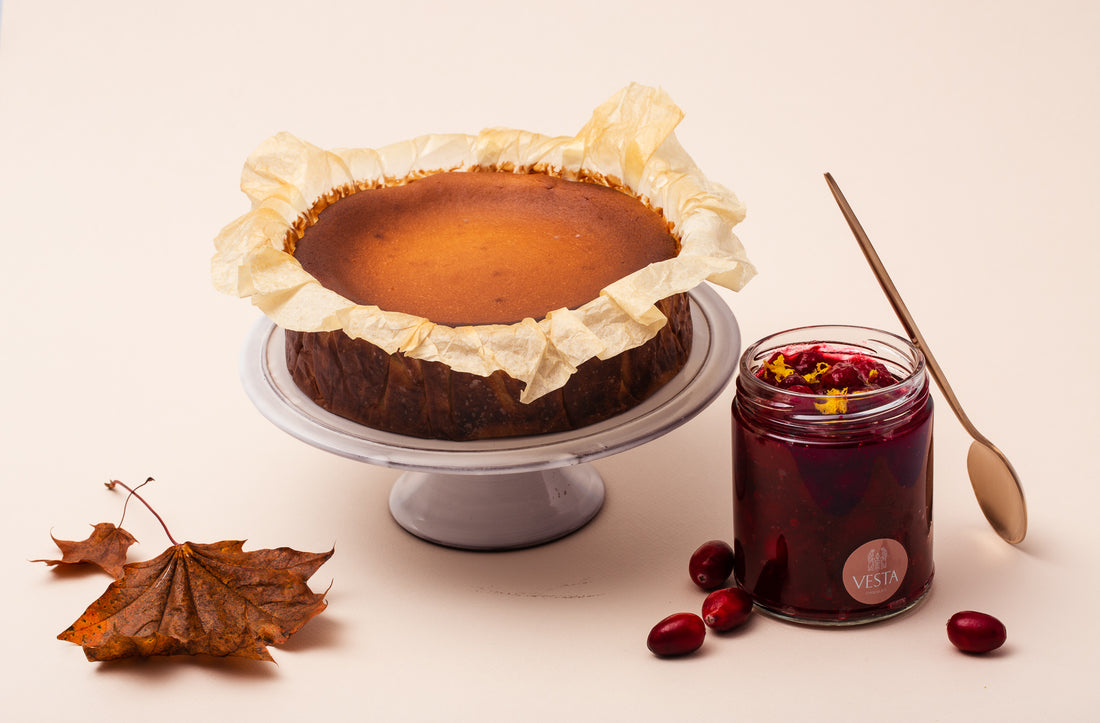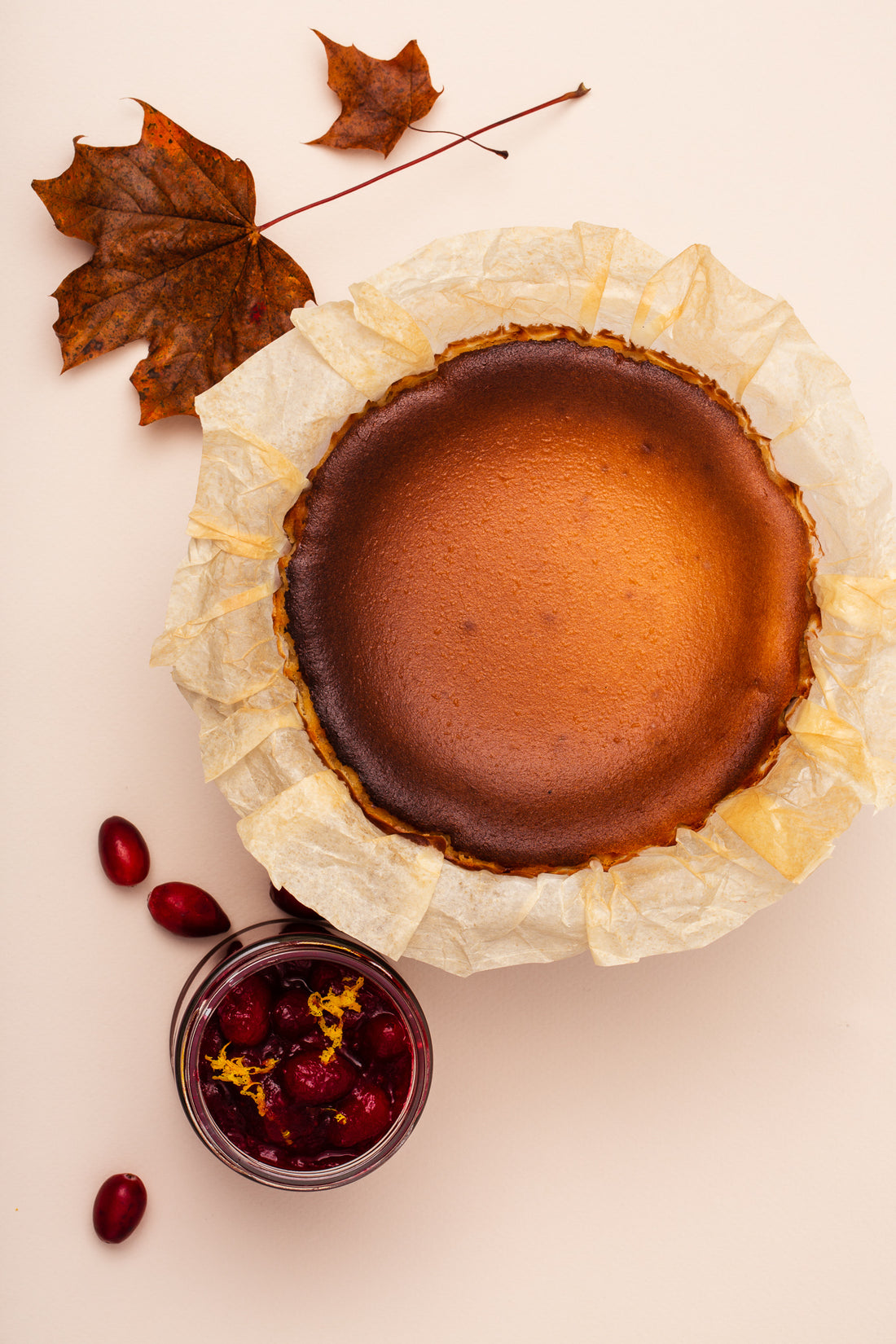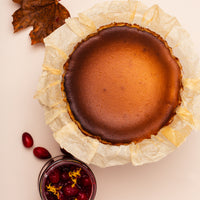 [LOCAL PICK-UP] Thanksgiving Pumpkin Spiced Basque Cheesecake with Cranberry Compote
This 6" Gluten-Free Basque-style Burnt Cheesecake is guaranteed to be a crowd-pleaser! Made with real pumpkin purée, and lightly perfumed with Vesta's Pumpkin spice blend, its magical texture melts in the mouth as the delicate aroma of fall permeates through. And that tart Cranberry compote adds a certain pizazz. Don't be sad later and preorder for Thanksgiving today!
*SIDE EFFECT: You might be a hostess with the mostest with this gem of a cake :) 
* ONLY FOR LOCAL PICK-UP ORDERS. Please choose Local Pick up in the INFORMATION section when checking out.
Cream Cheese, Sugar, Egg, Gluten Free AP Flour, Vanilla Paste, Heavy Cream, Vesta's Pumpkin Spice Blend (Pumpkin Puree, Cinnamon, Ginger, Nutmeg, Allspice, Clove).